Direct-To-Home – Online DTH Recharge
DTH is a communication medium used via television and stands for Direct-To-Home. It helps to inform the masses of the events across the world through Videocon D2H, Dish TV, Airtel Dish TV, Tata Sky, Sun Direct, and more.
If you are annoyed by the cable TV operator; so, Direct-To-Home is the best alternative with different DTH service providers via DTH recharge. Yes, you do not go outside or wait for a cable operator for any recharge or cable TV bill payment. You can make Online DTH Recharge with the help of Recharge1 at your home destination. Moreover, within a few years, Television media has gained popularity as we like high-quality content such as the latest movies, news, OTT content, sports updates, and much more for daily entertainment.
Read More: 100% Cashback on DTH Recharge Plans – Free DTH Recharge
Different DTH service provider offers different benefits over TV cable as follows:
Quality Content (HD)
Broad Service Coverage & Quality Signal
Number of Channels (Addition & Removal of Channels Allowed)
Multi Languages Support
Additional Value-Added Services
OTT Content Vendors
Innovative & Compression Technology
Availability, Online DTH Recharge & many more.
Top DTH Companies: Videocon D2H | Dish TV | Airtel DishTV | Tata Play (Tata Sky)
This article will inform you about India's top DTH service provider with all relevant details such as DTH Operator Name, Active Subscriber, and the launch date when they started their services to serve the users.
| | | | |
| --- | --- | --- | --- |
| S. No. | Operator Name | Subscribers | Launch Year |
| 1 | Dish TV | 15.5+ Million | 2003 |
| 2 | Tata Sky (Tata Play) | 19+ Million | 2006 |
| 3 | Airtel Digital TV | 17+ Million | 2008 |
| 4 | Sun Direct | 16+ Million | 2007 |
| 5 | Videocon D2H | 14.5+ Million | 2009 |
DTH Operators List
Dish TV became one of the Top subscriber DTH operators after the merger of Videocon D2H and Dish with more than 29 million subscribers.
Review of Top DTH Service Providers
Looking for the best DTH operator? No more wait; we are here with the best information about India's top DTH connections, which will help you pick the most suitable option for you.
Dish TV
Dish TV is the oldest and top-rated DTH operator in India. DishTV was launched across the nation by Zee TV & provided cheap Dish TV DTH plans or channel packages or offers, making it a favorite amongst the lower or middle-income households. As a result, Dish TV Recharge Online has earned great number of subscribers with various Dish TV DTH branches already established in different nation regions.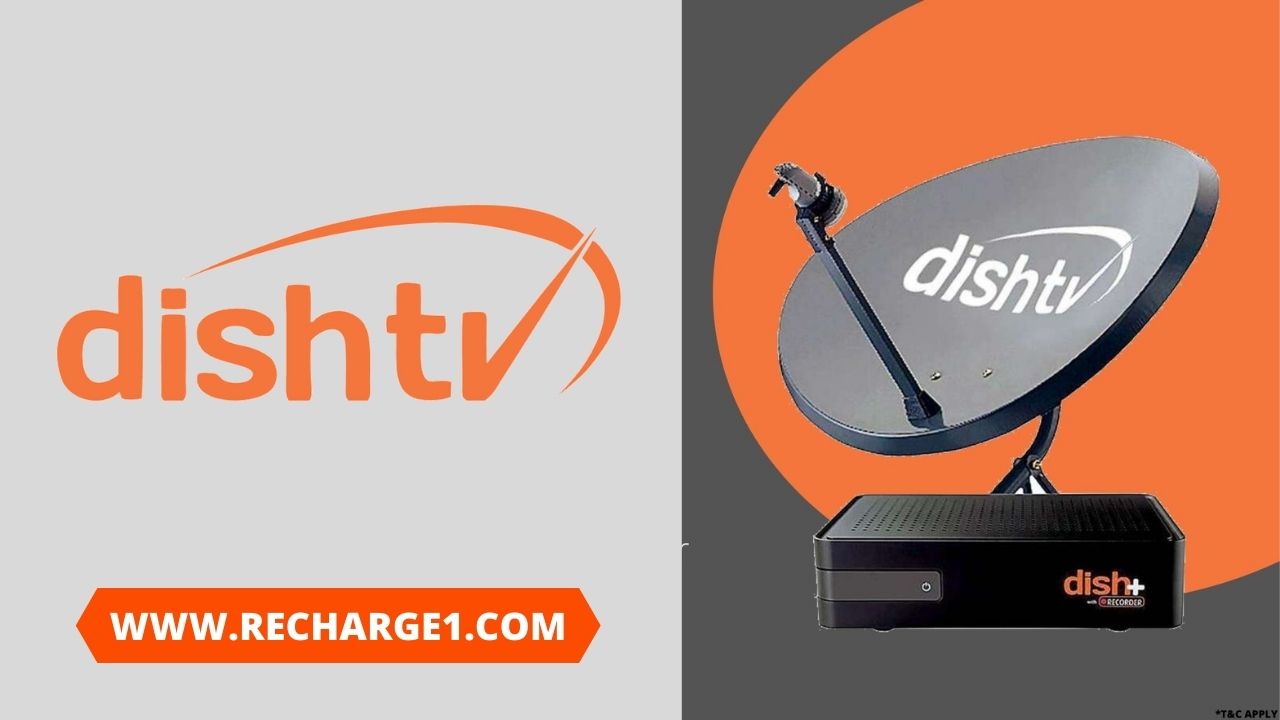 Features
More Than 300 Channels
Reliable Services
Compression Technology
Flexibility
Eco-friendly pricing
HD Channels
Recording Feature
Read More: 100% Cashback on Dish TV Recharge Plans and offers
Tata Sky | Tata Play
Tata Sky is not the new one; it is also a big player in the DTH segment with its quality content and innovative techs. Tata Group owns the 21st Fox Century & Walt Disney Corporation. Recently, Tata sky, rebranded as Tata Play, is known for its wide variety of versatile packages & Binge combos. The Tata Sky Online Recharge marketing campaign was one of the most popular, influencing & highly appealing ones. With quality OTT services, it has successfully served the people for more than a decade.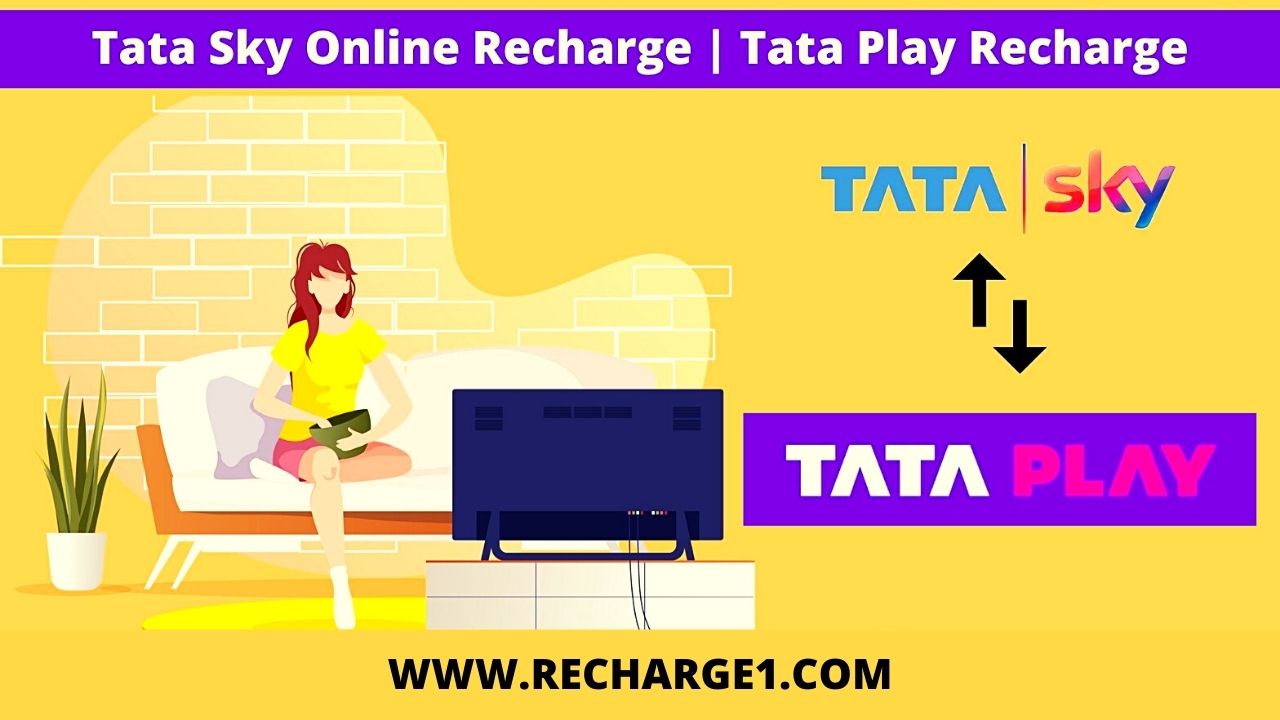 Features
Recording Facility
Binge Combo Plans With OTT such as Netflix & more
Dual Access Remote
Boasts Auto Standby Technology 
Low Power Consumption
HD Channels
More Than 550 Channels
VOD Service
Reliable
Read More: Tata Play DTH Recharge Plans, Packages and Offers in 2022 – Recharge1
Tata Sky Recharge Online offers Free Netflix, Amazon Prime or Many More
Airtel Digital TV
Being the popular mobile network in the nation for more than a decade, Airtel Dish TV has started to expand its reach with DTH connectivity. As a result, their services and the overall picture quality are very satisfying and impressive. Moreover, their Airtel DTH plans are affordable and have introduced Android set-top boxes with nominal prices and great offers. In addition, it also allows getting multiple connections by a user.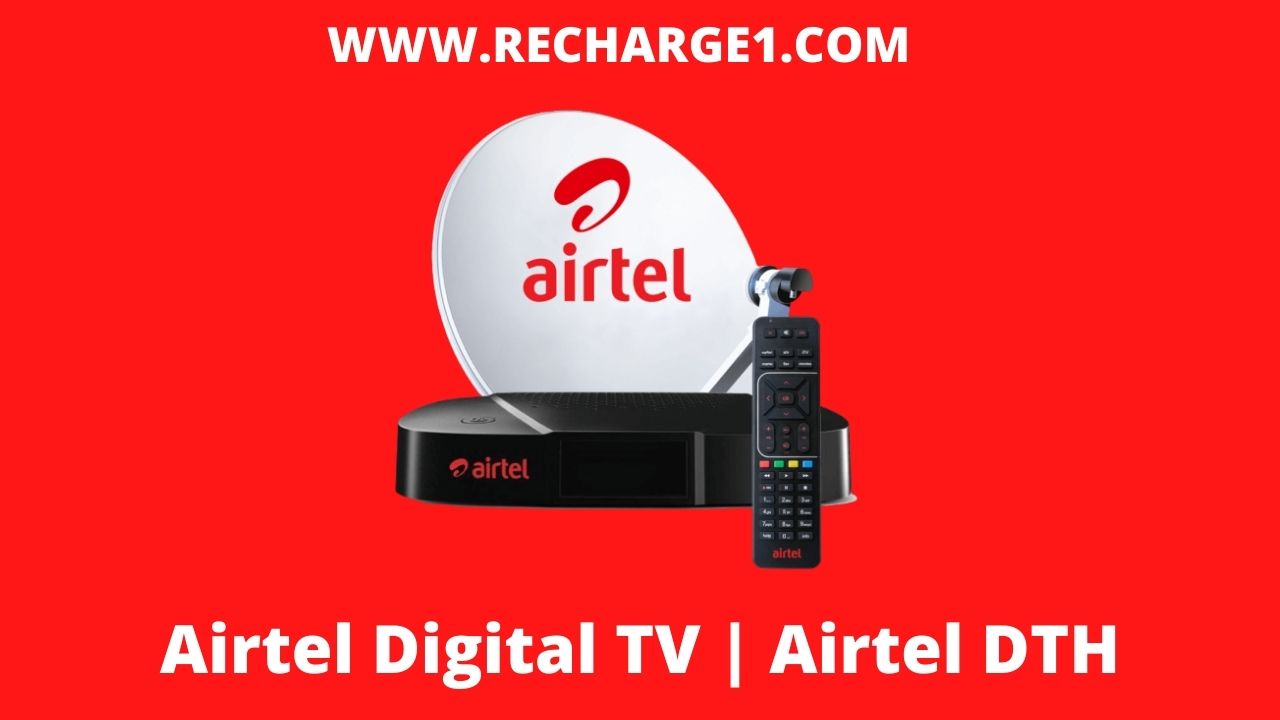 Features
Affordable HD channels
Airtel DTH Recharge Plans with Customized Packs
Smartphone As Remote
Instant and Fast Services
Value For Money
Customer Satisfaction
Airtel DTH Recharge Offers
Read More: How to Get New Airtel Dish TV Connection, Online Recharge & Offers
Sun Direct
Sun Direct is a Chennai-based DTH (direct-to-home) Company launched in 2007 & received great subscriber numbers to continue in the league. Sun Direct Recharge Plans has been gaining traction with its quality services and innovative technology. With that much time, customers love their SUN DIRECT DTH services. Online Sun Direct Recharge Plans offers both high definitions and standard resolution picture quality at the most affordable pricing.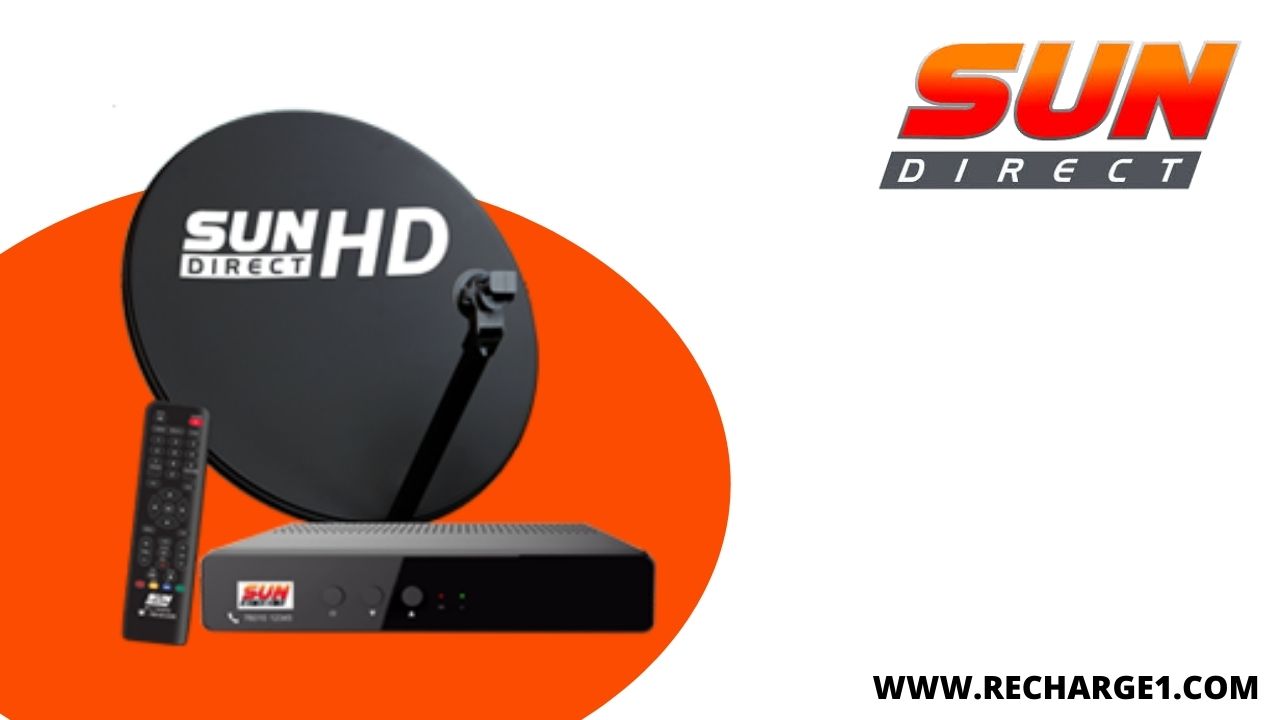 Features
Dolby Digital Sound
Cheap Pricing
HEVC Technology
Amazing Picture Quality
1080i Picture Resolution
16:9 Wide Aspect Ratio
Videocon D2H
Videocon D2H is the subsidiary of Dish TV, and with its parent organization, they have become the largest market share or most subscribers based DTH recharge Company in India. Although operating in the Indian market, Videocon D2H online recharge has gained massive traction for its wide array of content and clear audio quality. So if you are looking for the cheapest and most affordable Videocon D2H recharge plans option, then Videocon D2H service won't disappoint you in your niche.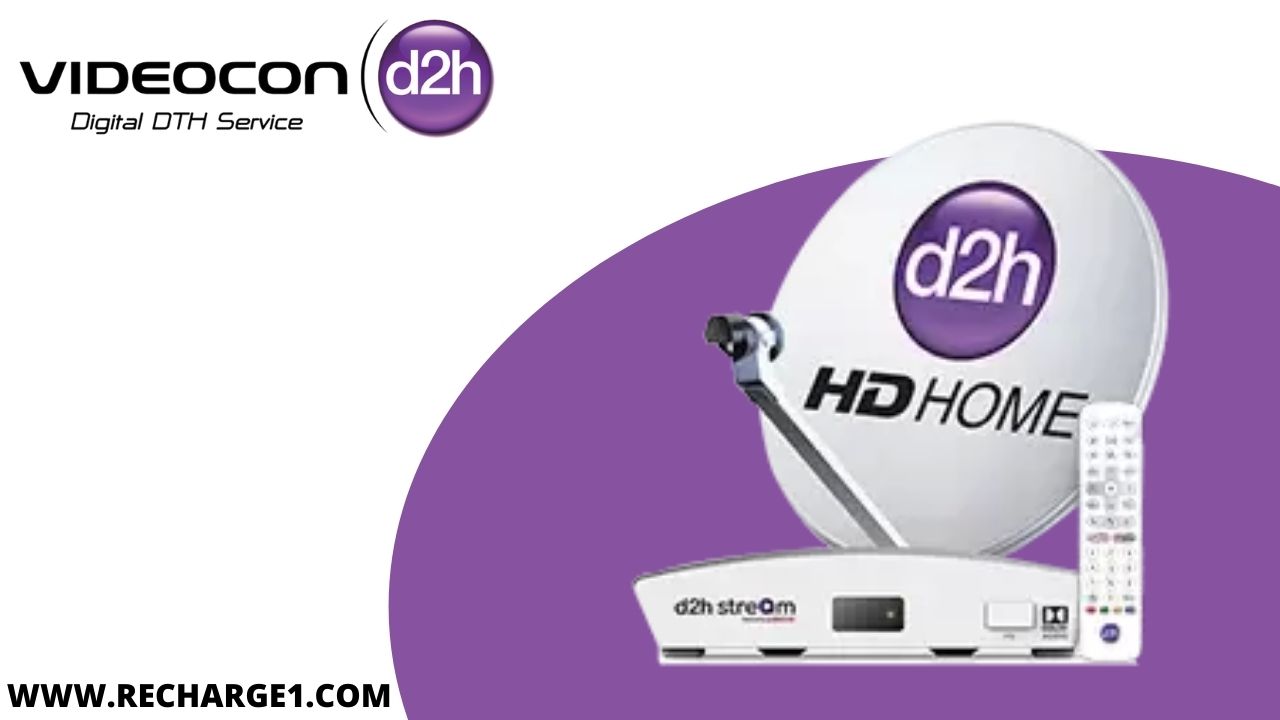 Features
HD Resolution
3D Compatibility
Multiple Language Support
USB Recording Feature
Great Content and Genre-Wise PIP
Videocon D2H Recharge Plans List
Read Also: Videocon D2H: Online DTH Recharge Plans and Packages in 2022
How Can I Make Online DTH Recharge?
You can easily make your DTH recharge online at Recharge1 within a few seconds by following the below easiest steps as mentioned below:
Go to the mentioned DTH recharge link: DTH RECHARGE
Choose your DTH operators such as Videocon D2H, Tata Play or Tata Sky, Dish TV, Airtel Dish TV, or Sun Direct.
Enter your respective DTH subscriber Id and go ahead.
Complete your dth recharge using Debit Card, Credit Card, Internet / Net Banking, UPI, or Online Payment Wallets.
Finally, your Dth recharge is done online successfully at Recharge1.
How Can I Contact the Top DTH Customer Care?
Below-mentioned is the list for the latest customer helpline numbers or complaint numbers of India's top DTH service provider:
| | | |
| --- | --- | --- |
| S. No. | Operator Name | Helpline Number |
| 1 | Dish TV | 095017 95017 |
| 2 | Tata Sky | Tata Play | 1800 208 6633 |
| 3 | Airtel Digital TV | 1800 103 6065 |
| 4 | Sun Direct | 1800 123 7575 |
| 5 | Videocon D2H | 091156 91156 |
DTH Customer Care | Helpline Number