UPPCL Bill Payment: Now checking your UPPCL online bill payment and status by sitting at your comfort place has become very easy with Recharge1.  We are here with the most easiest way for your UPPCL Urban and UPPCL Rural bill payment as mentioned in the below blog.
About UPPCL Bill Payment
UPPCL formerly known as Uttar Pradesh Power Corporation Ltd. appears to be expertly overseeing efficiency for giving eco-friendly electric power to all divisions, sub-division, locale, and district of the UP state through significantly intense dedicated authorities and top-line technology, securing an economic return to the electric consumers and fulfilling up with the technological advancements in the country.
With the recent changes and dynamic scenarios, the UP state has made tremendous progress in terms of production, outreach, and seamless circulation of electric power supply throughout Uttar Pradesh state.
UPPCL Bill View and Payment
If you want to check your UPPCL bill payment and bill status swiftly within the seconds, then here is a quick guide for it. UPPCL- Uttar Pradesh Power Corporation is primarily responsible for electricity administration, generation, and transmission in the state.
This organization has its own portal as well as a website or some other third party portals such as Recharge1, from where, you can check or view your bill status, and pay the bill instantly.
As per the customer-centric approach, UPPCL allows the user to pay the electricity bill payment from anywhere and at any time with no timeframe restrictions. With work, friends, family, and most of the duties takes our time and, that is why the UPPCL online bill payment method is available now and, it is very popular due to most of the ease process and thanks to its safety, adaptability and latest offers and deals.
How Can I View or Check UPPCL Bill Online?
Here, you can check your bill status from any of the devices which is friendly with the internet such as smartphone, desktop, etc. To check or view your UPPCL electricity bill, you have to make sure to enter some details and for that, just you need to follow the below-mentioned steps which are:
1: Visit the mentioned link – UPPCL Bill View.
2: Enter your UPPCL Consumer Number allotted by the respective electricity board.
3: Now, click on the "Check Bill" button which will lead you to get the complete bill details on your screen.
4: All your UPPCL bill details are here such as Account Number, Name, Address, Bill Number, Bill Issue Date, Bill Due Date, Net Bill Amount, Surcharge, Gross Bill Amount, and Payable Bill Amount.
And that's how you can view or check your UPPCL bill details with no hassles but, what if you want to pay the bill. No need to worry, also then you will have to go through the same process with some changes such as from registering yourself to paying the total outstanding bill amount. And for that continue to read up ahead with the below-mentioned section.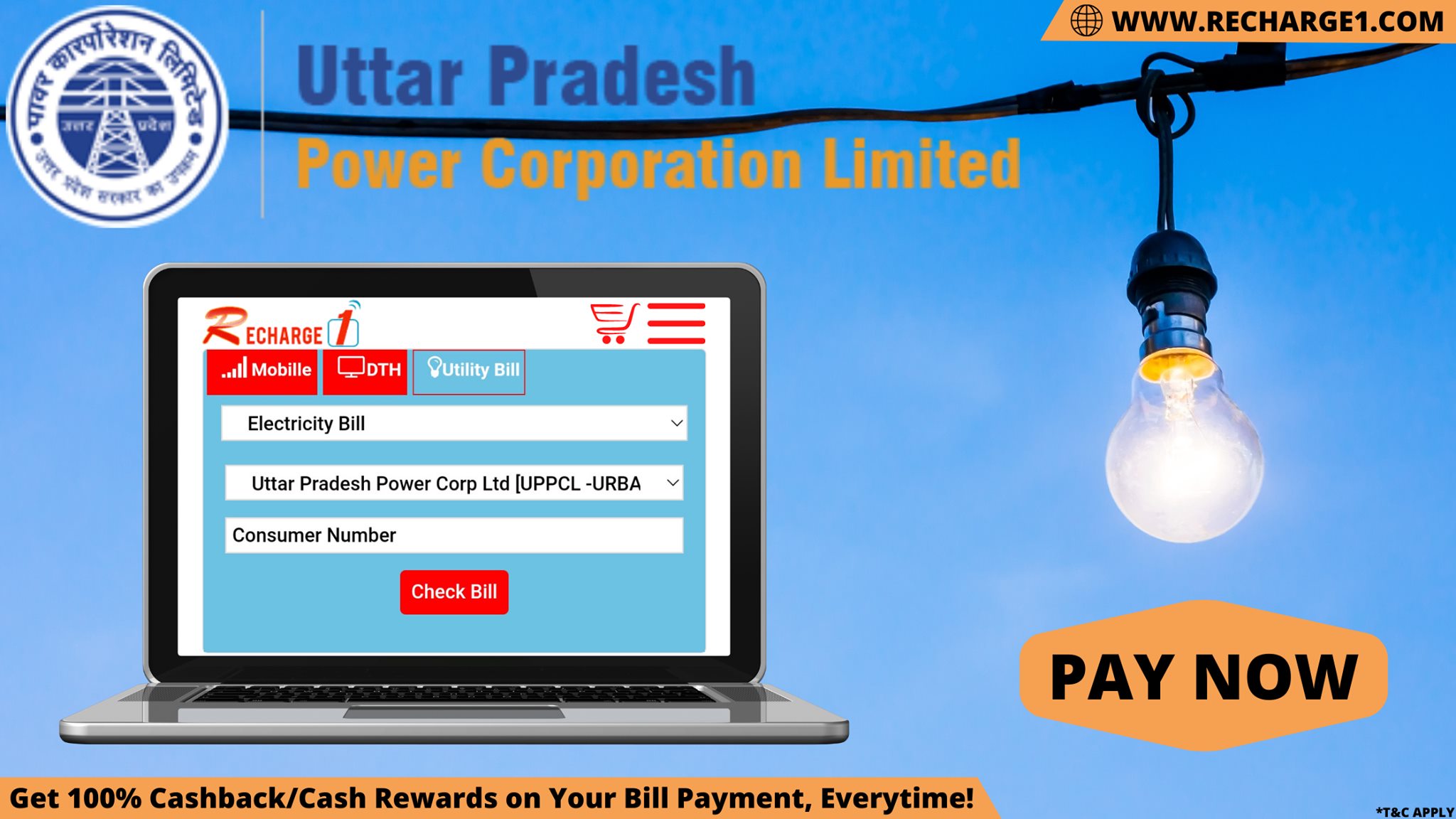 How Can I Pay UPPCL Online Bill Payment?
As we have seen above, how to check the bill status with ease of use, then it is time to know how you can pay UPPCL bill payment for first-timers within a few minutes. Let's start with the below-mentioned steps:
To pay the UPPCL Bill, click on the mentioned link: UPPCL Bill Payment
Enter your UPPCL Consumer Number and click on the "Check Bill" to get the payable/outstanding bill amount.
Now, register yourself with your Mobile Number using the Sign Up Form.
Select any of the convenient payment modes among Debit Card, Credit Card, Internet Banking, UPI, and R1 Wallets to clear your outstanding bill.
Your UPPCL online bill payment is made successfully and will be notified soon by SMS.
That's how you can pay your monthly UPPCL electricity bill with no trouble at all. However, if you have any relevant questions related to UPPCL bill payment or UPPCL Bill status then comment below to get the best results for them.
UPPCL Urban OTS 2021
Uttar Pradesh Power Corporation Limited [UPPCL] has launched the OTS scheme which is a One Time Settlement Scheme, designed for high energy consumers.
This OTS Scheme is specified for different categories of electricity consumers such as commercial, industrial, and high energy consumption domestic users. Under OTS, users will get a 100% tax refusal on their unfinished electricity bills.
Users can easily enroll for the corresponding scheme at the nearest UPPCL powerhouse/ Division office/ SDO office or visit the Official UPPCL website.
How Can I Contact UPPCL Electricity Customer Care?
Are you in the trouble? Don't worry, with the below-mentioned UPPCL Electricity Customer Care Number, you will get the resolutions for all that you need.
Urban Customer Care Number: 1800 180 3002 | 1800 180 3023
Rural Customer Care Number: 1800 180 0440 | 1800 180 5025
Email Id: md@uppcl.org