There are 100's of SEO projects outsourced from US, Canada, Australia, Russia, UK and many other countries in the world to India. These IT companies and Digital Marketing agencies having more than 100's of projects under few SEO professionals or experts. One professionals have around 4 to 20 projects. Here SEO experts are hired on the basis of number of projects he/she can handle at a time.
Mistakes while Outsourcing SEO/ SMO
There are various scenarios where you can't catch the SEO frauds going on in the market. Some of them are listed below –
Third Party Outsourcing
This is a very common mistake done while outsoucing your SEO website. Your SEO project is given to any first party company in US or any other country in the world. But your project is than transferred to many other companies or freelancers in the world. The real work on your project is done some where else from a poor quality expert and that leads to poor quality of SEO. Every party in between is getting their commission, so the actual price reaches to the expert is very low. This is not only done in SEO, but also in every kind of projects online.
The best way to check it just ask your expert to switch on their PC tracker where you can track the location of the expert through it's IP address. Always hire first party companies by visiting their place because some of the companies even do not have their own space, they just pass the projects from here to there and earns huge commission on your projects thus leads to degrade the quality of your project.
Check Company Profile Reviews
Never forget to check the company reviews on Google Review, Glassdoor or any other standard corporate Review book. Check every aspect of reviews about your outsourced company i.e employees feedback about the company, company environment, location etc. if you are fully satisfied by the company than only outsource your project from that company.
Outsource to New Reputed Companies
Don't go for a highly experienced company. Just go with the new and a reputed company, who is performing well in the industry. I won't suggest you the companies because than it would be a publicity blog and i don't want to make this blog as a publicity blog.
According to me just hire a SEO expert for all your website, i know it would be costly but it will provide you the best results in the industry. Your expert must have good content writing skills with good experience in SEO. You can blast the industry within few years if you hired a good SEO expert.
One basic thing about these companies is that they charge very less amount of money for these SEO projects. If you are paying around 200 to 400 Dollars for a project than your project is at moderate work flow i.e 4 to 12 hours work on your in a month. If you are paying less than 200 USD means no work on your project only dummy social bookmarking and directories submissions are done. If you are paying above 400 USD than you are among the highest paying client to that SEO Company. Now, I am going to tell you how you can measure the SEO performance of your website or project.
Criteria's to check the performance of your SEO
Web Traffic
The best method to check the SEO performance of your website. The number of new users visits your website every day through organic traffic. There are many tools to check the number of users and their behaviour. Some of the tools are listed below :
Google Analytics
Google Analytics is free and very useful tool to monitor your SEO. Best tool to check every aspect of SEO. Ask your outsource company to have the full Google analytics report of your project. Otherwise put your Google Analytics code into your website and open it your end only. Here is a step by step guide to check the web traffic to your website through Google Analytics.
Insert Analytics Code into your Web-page Header
Step 1 – Type Google Analytics in your Google Search bar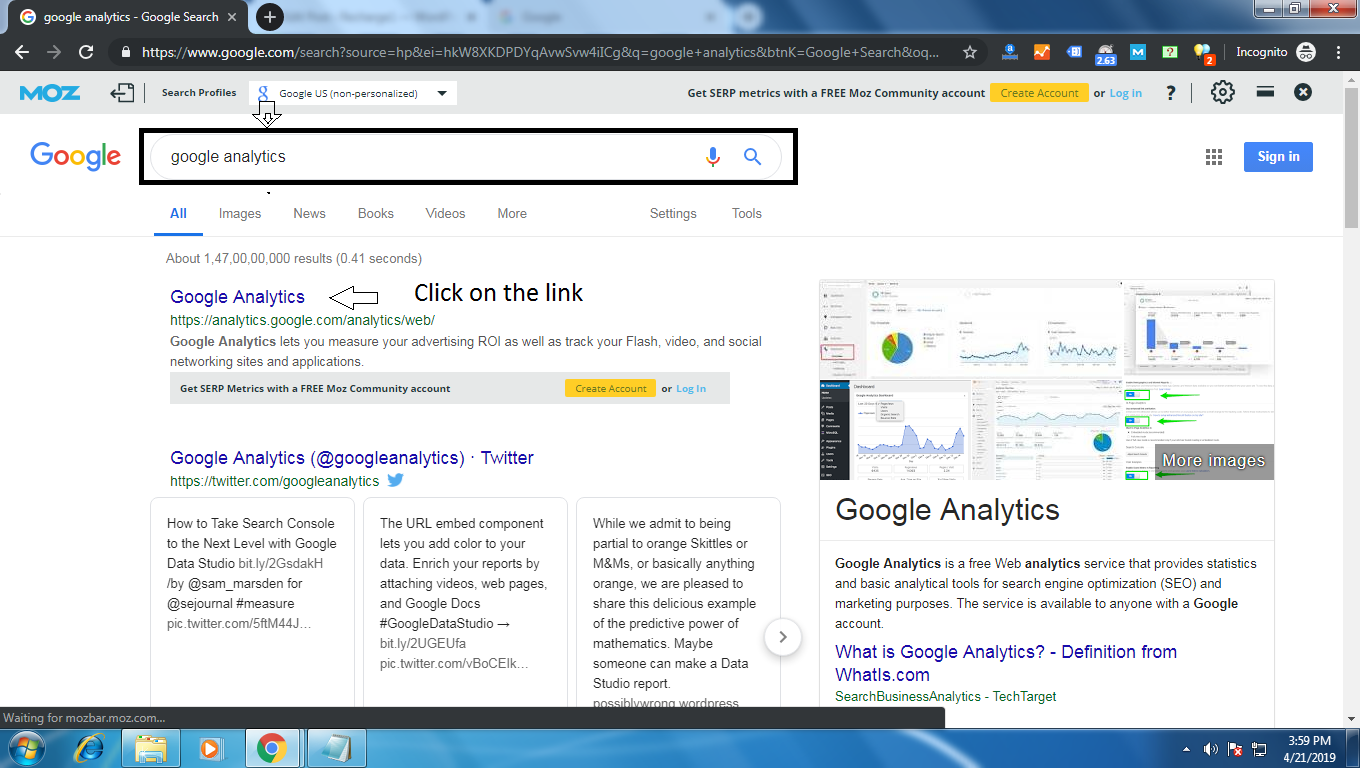 Step 2 – Click on the first link of displayed results analytics.google.com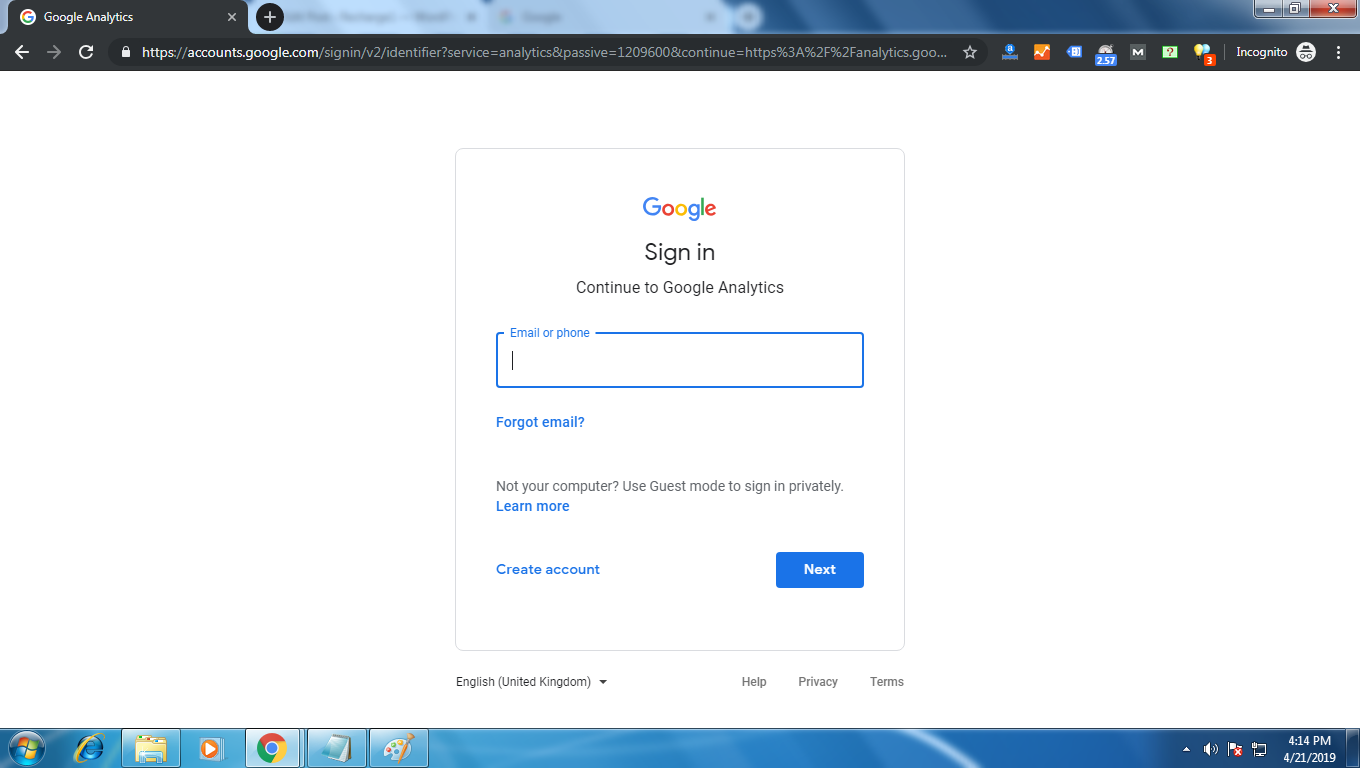 Step 3 – Login into your analytics account by your G-mail Id and Password. If you don't have gmail Account than Create One.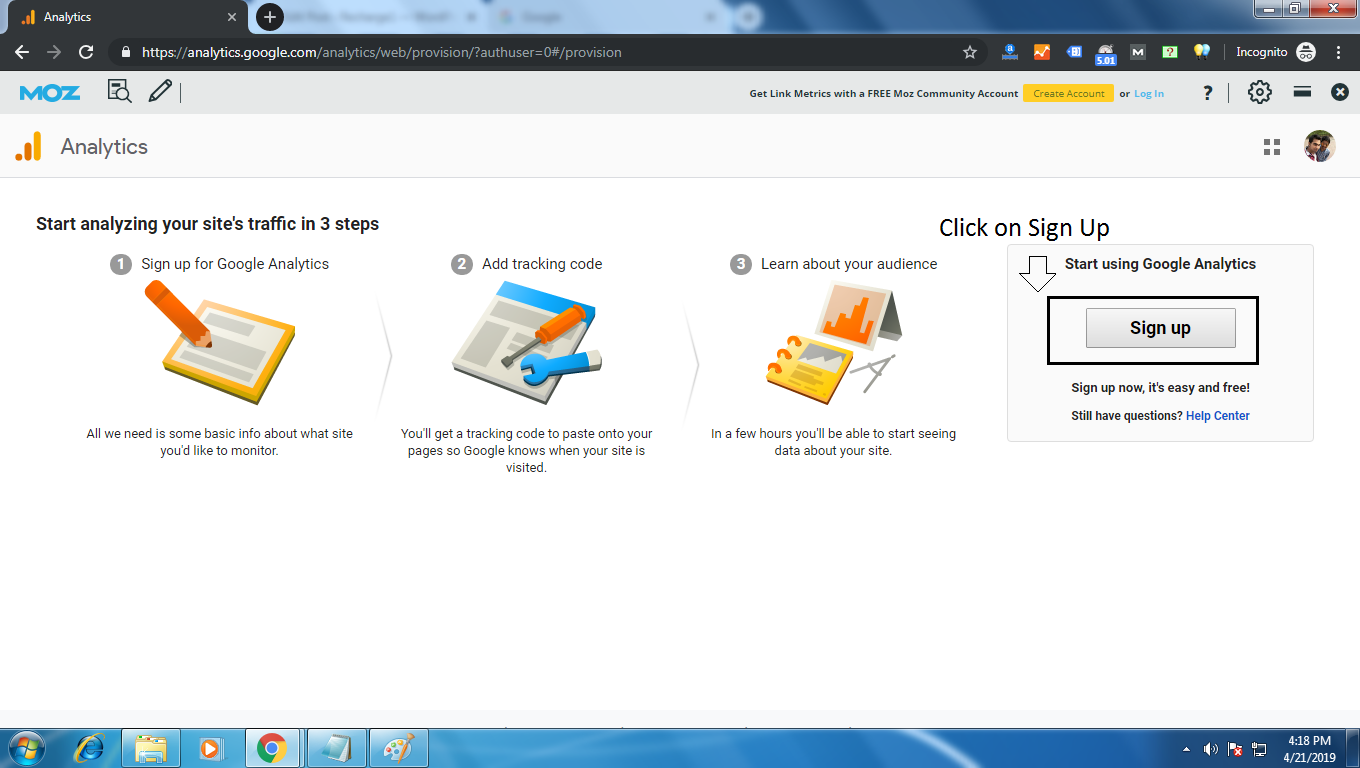 Step 4 – Click on Sign Up in the Google Analytics Dashboard & Fill the website Form for Getting Tracking ID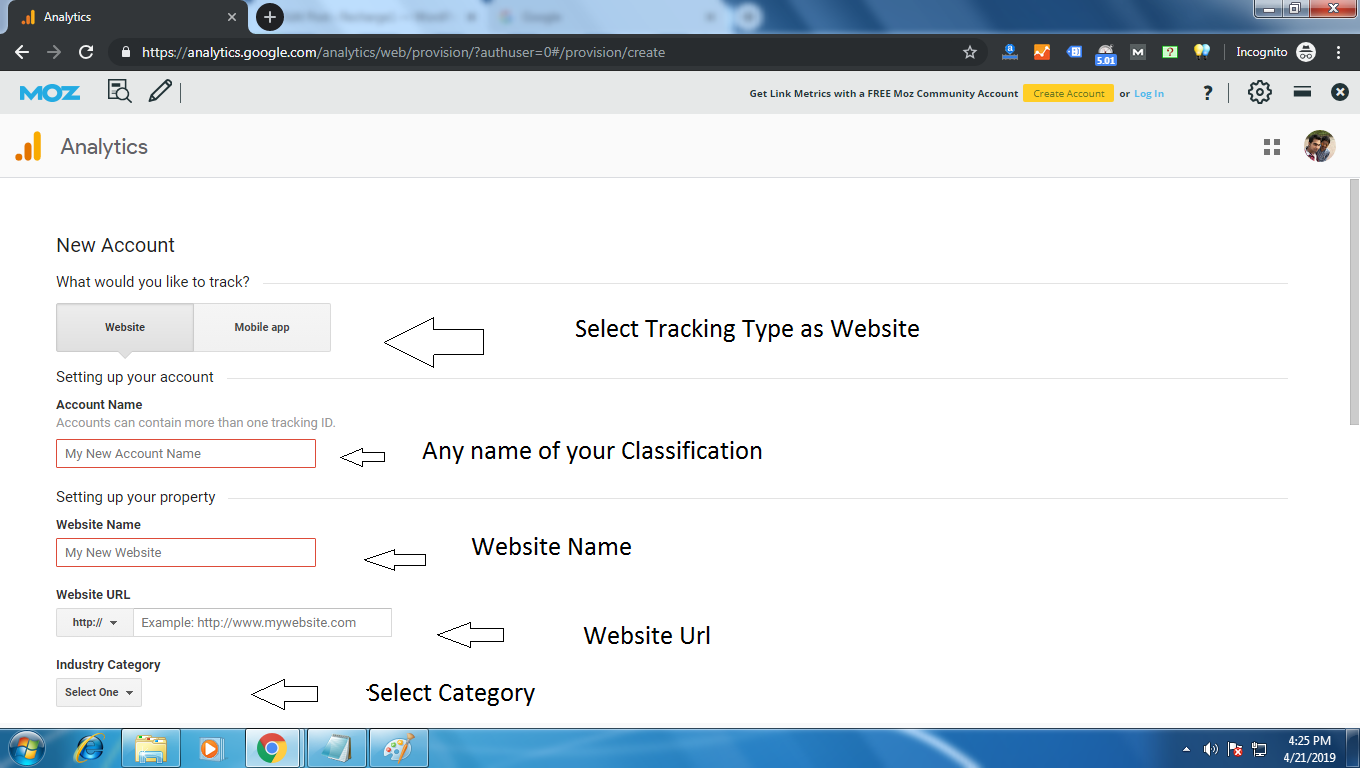 Step 5 – Copy the code in the script tag and paste into the header of every web-page of the website.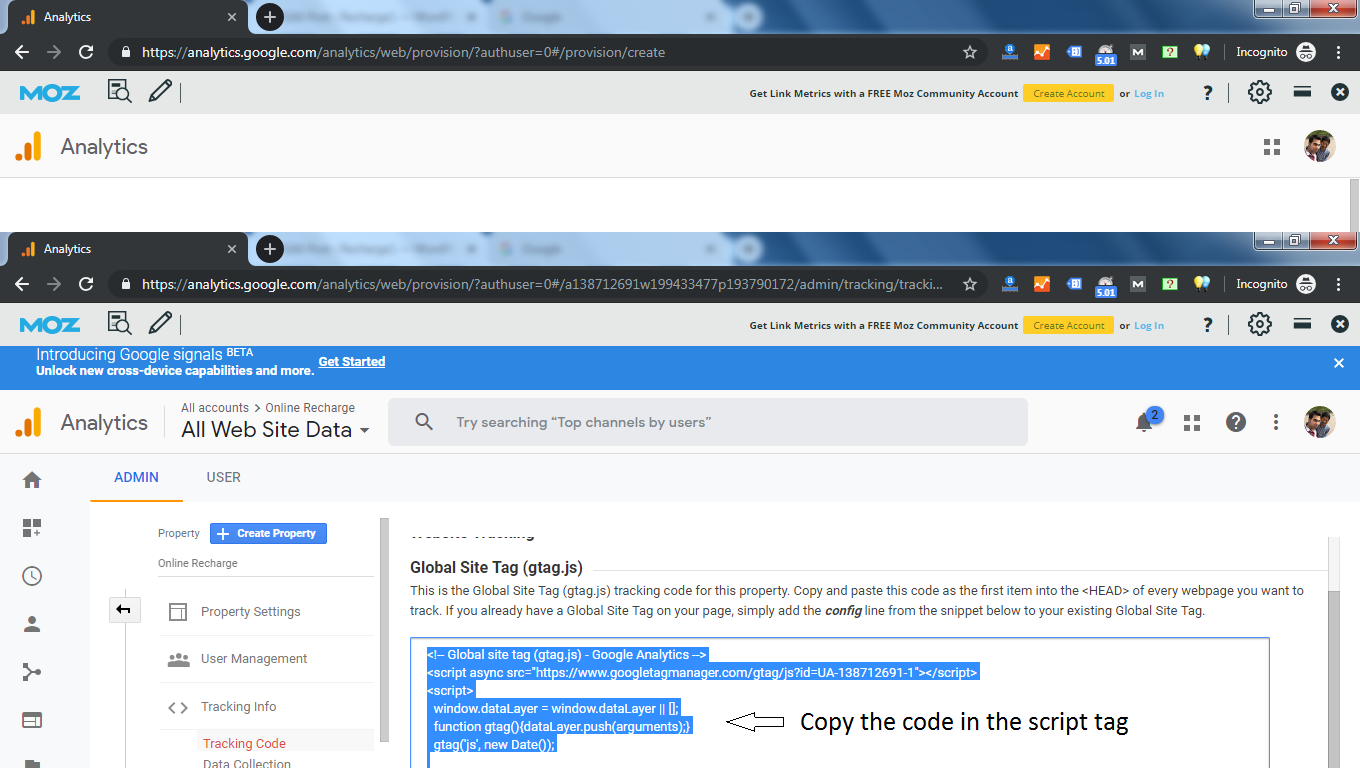 Step 6 – Within 24 hours your account will be active. Login into your Google Analytics Home Dashboard where you can track the daily and hourly traffic of your web-page or website.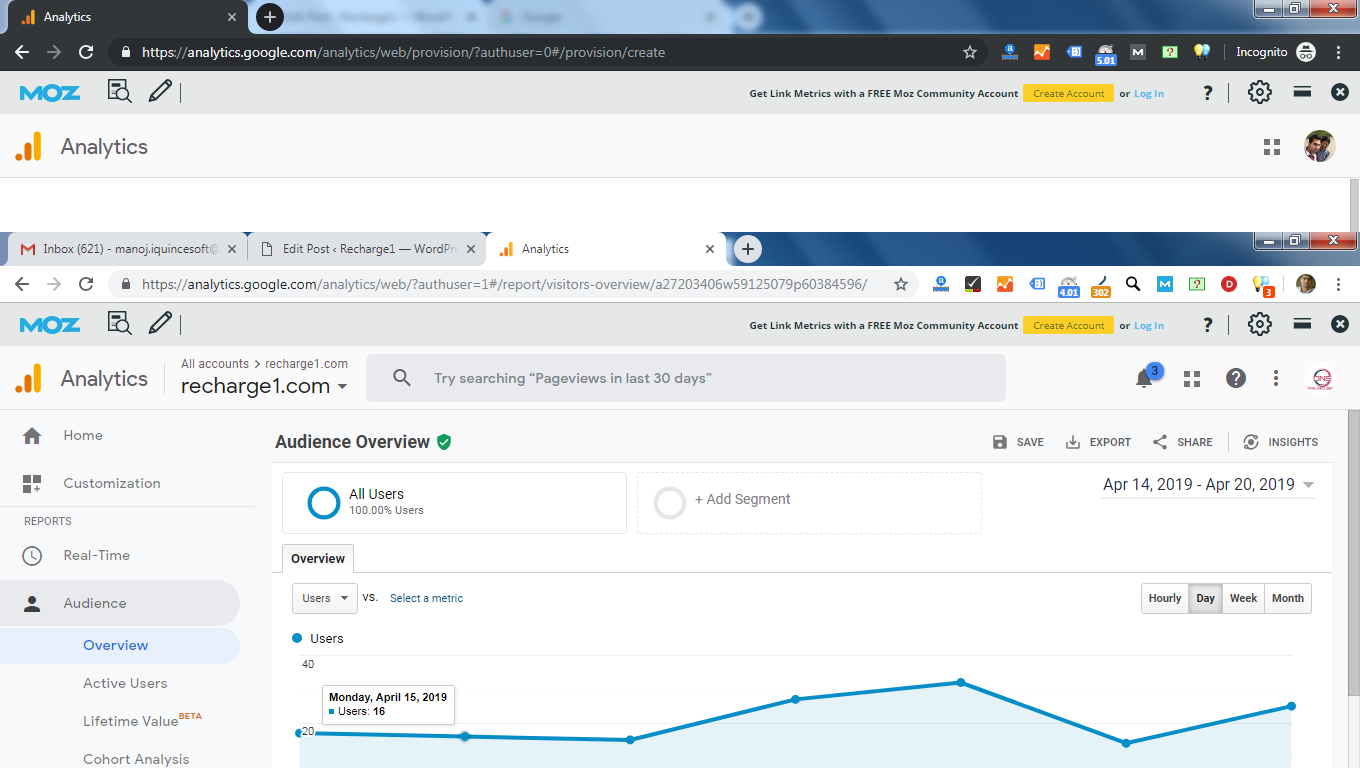 Ahref is a SEO tool which is paid and is used to monitor the SEO of any project or website.
This tool is also paid and this is also paid.
Google Webmasters
Google webmasters is another free tool from Google. It provides us the exact traffic driving to our website from the Google search engine. It also tells us about click on the keywords our website and the CTR, Impressions, Position of our keywords are also displayed in our free Google Search Console.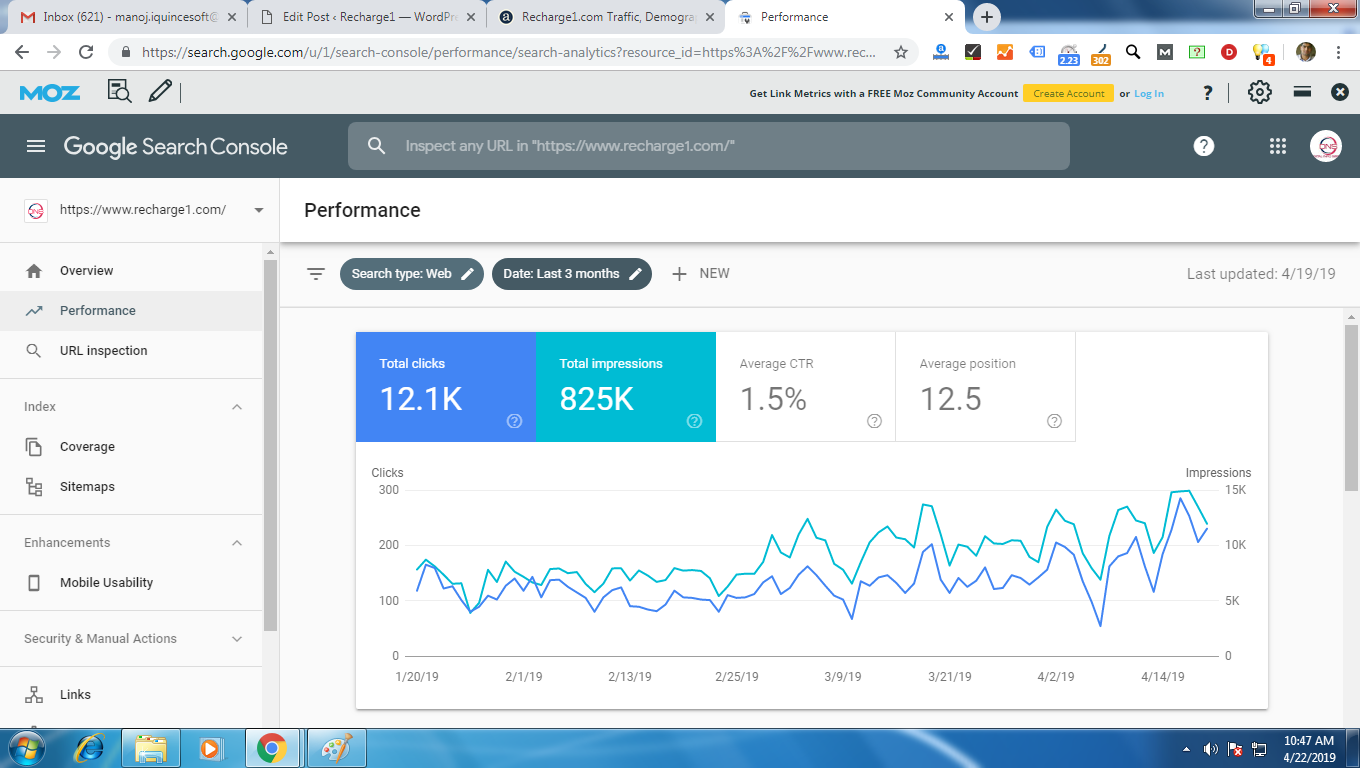 Alexa Rank
Alexa rank is an Amazon tool which is used to rank websites on the basis of popularity over the internet on daily basis. Alexa updates it's ranking every day. This is one of the simple and easy way to check the SEO of your website. It is free and secure way to check the performance of your website's SEO. The less is your Alexa rank the better is your SEO. If your website is not having any alexa rank means your website SEO score is Zero. Steps to check it.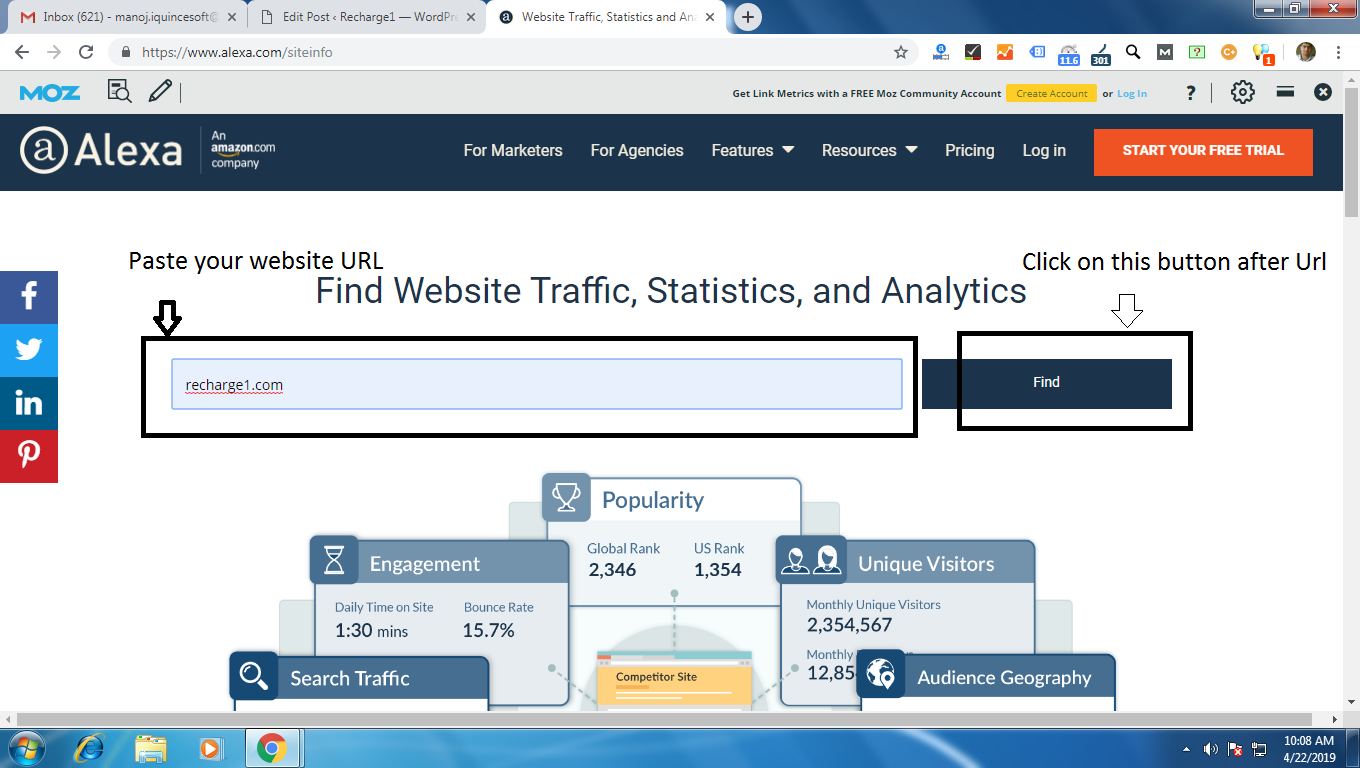 Step 2 – Put website URL into the blank space
Step 3 – Check your website's Rank.
If your website rank is constantly decreasing than your SEO is working fine, if it's not decreasing or increasing than you are in trouble.
You must ensure quality work from your SEO Company. Ask your SEO manager to have report of your backlinks and other detailed SEO Updates regularly. There is an extension for your chrome browser to check alexa rank. Please click on the link to check the chrome extension.
Check Keywords Volume
Keyword volume refers to the total number of users search for that term on Google or any other search engine. If your keywords which are already ranked than check the volume of those keywords to know whether your keywords are being searched by any user or not. For example – If you search for term "bill payment tsspdcl" than this term must have good volume. Check the volume of your keywords already ranked by the outsourced SEO organization. If your keywords has no volume than that outsourced SEO company is doing fraud with you. Keywords with no volume or upto 100 means are of no purpose. Give your own keywords to the SEO organization and ask them to rank it on the top of the Google first page. Tools to check the volume of your keywords are :
Google Keyword Planner – Google Keyword Planner is a free tool to check the volume of your keywords. There are a lot of tools available online to check the volume online.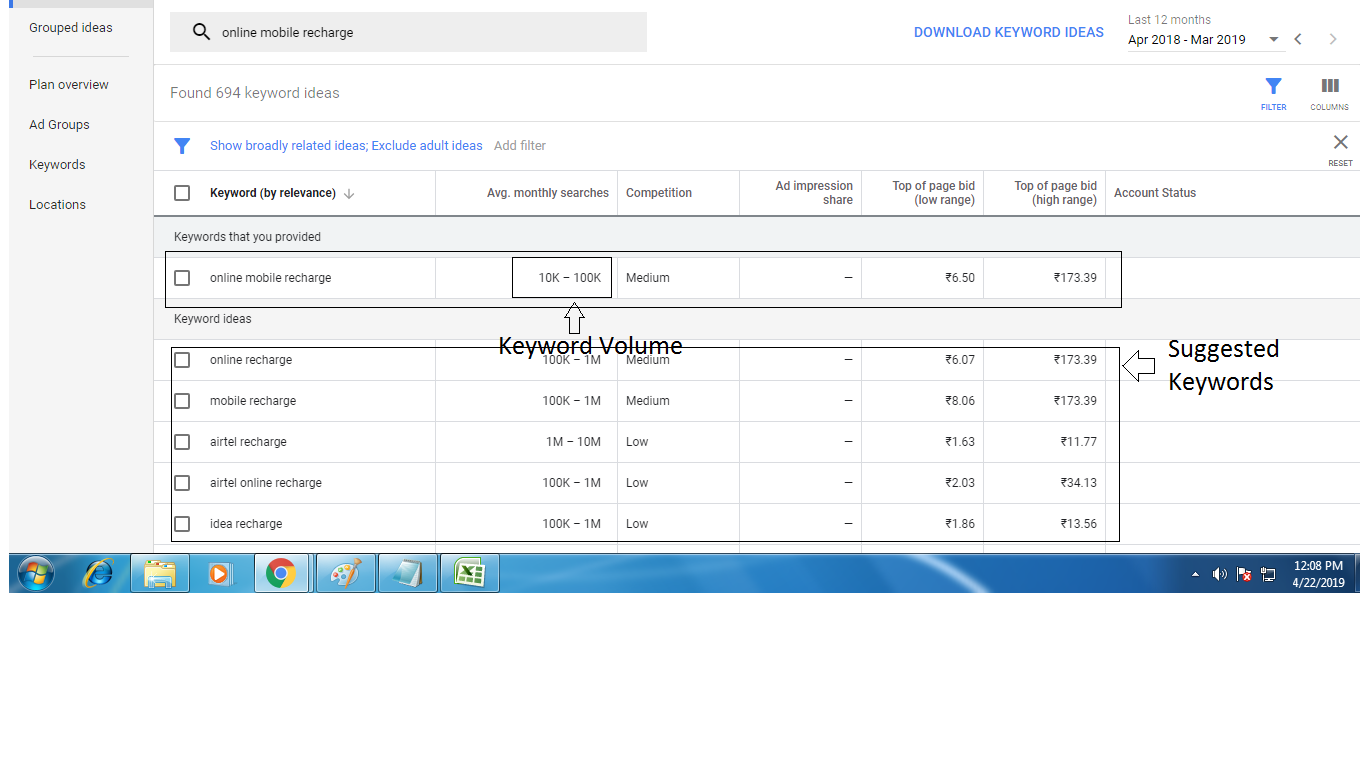 Ahref – Ahref is a paid tool which is used to check the volume of keywords online and also used for monitoring every aspect of SEO activities.
Semrush – Semrush is another paid tool to check the volume of keywords online, it will also tell about your potential keywords where you can grow your web traffic with minimum efforts.
Search Volume – Search volume is a best free keywords volume checker.
Kwfinder – Kwfinder is a free tool to check the volume of your keywords.
Check your Social Media follower base and referral traffic from SMO
First thing to consider in SMO is the total number of platforms your company have your social profile page. Ask your SMO manager to have your Brand profile page on these platforms, which are mostly used in your region or Nation. Here is a list of social platforms where your company must have your social profile.
Facebook
MySpace
Twitter
LinkedIn
Instagram
Pinterest
Youtube
Tumblur
Reddit
Snapchat
Telegram
QZone
Medium
Ask.fm
Flickr
Blogger
Dzone
Bebo
Hi5
Habbo
NING
Classmates
Tagged
myYearbook
Meetup
MyLife
Flixster
myHeritage
Multiply
Orkut
Badoo
Gaia Online
BlackPlanet
SkyRock
PerfSpot
Zorpia
Netlog
Tuenti
Nasza-Klasa.pl
IRC-Galleria
StudiVZ
Xing
Renren
Kaixin001
Hyves.nl
Millat Facebook
Ibibo
QQ
Weibo
VK
Odnoklassniki
Meetup
Sonico
Wer-kennt-wen
Cyworld
Mixi
iWiW
If your followers are increasing every day and you are getting referral traffic to your website than your SMO is going in a good direction.
These are different ways to analyse the performance of your website SEO & SMO. If you are not getting any of these steps to check your performance than let me know in the comments. I will write a separate blog for each of these steps to check the performance of your website SEO.