Nowadays almost all cable connections are replaced or going to be replaced with DTH connections. Here, you can watch multiple channels as per your preference. As we know we pay for those channels which are not worth it. Here, you do not need to pay a huge amount for extra channels in DTH connections. Tata Sky is one of the biggest DTH operators because of the faith of millions of users across India.
You just need to recharge timely your Tata Sky DTH connections for the non-stop entertainment. Also, everyone wants not to stand out from the home to recharge, so Tata Sky recharge is available online. You don't need to worry about such issues as we are here with a perfect solution for it. Yes, now you can do your tata sky recharge online from anywhere and at any time with no hassles. All just you need a mobile phone with internet connectivity and a few minutes to get it online which saves your time and money both. As you can avail of the multiple additional benefits for your Tata Sky online recharge, so no more wait; just follow the below-mentioned details.
How Can I Do Tata Sky Recharge Online?
There are multiple online recharge platforms for your Tata Sky recharge online such as Recharge1 and many more. With the below-mentioned steps, you can recharge your Tata Sky DTH online within a few benefits and can avail of several additional benefits. Let's start with your Tata Sky Recharge online steps as follows:
Click on the mentioned link: Tata Sky Online Recharge
Enter your Tata Sky subscriber id in the required form.
Now, enter the plan amount or any other valid amount and click to proceed.
Sign In/Sign Up with your mobile number using the OTP/Password.
Select the payment option such as Debit Card, Credit Card, Internet/Net Banking, UPI, and R1 wallet for your Tata Sky recharge.
Your Tata Sky recharge is done successfully.
What is Tata Sky DTH Subscriber Id?
Subscriber ID is a unique ten digit long number provided by Tata Sky Operator to each DTH user. You can find your Tata Sky subscriber id by pressing the "Home" button in your remote and your subscriber id will be displayed on the screen.
Tata Sky Recharge: Annual Offer
Tata Sky is very popular for its customer-centric approach. Here, Tata sky is offering 1-month cashback on recharging your DTH with 12 months or more. To get this cashback offer, Tata Sky users need to recharge with an amount that should be 12 times or more than its monthly recharge amount.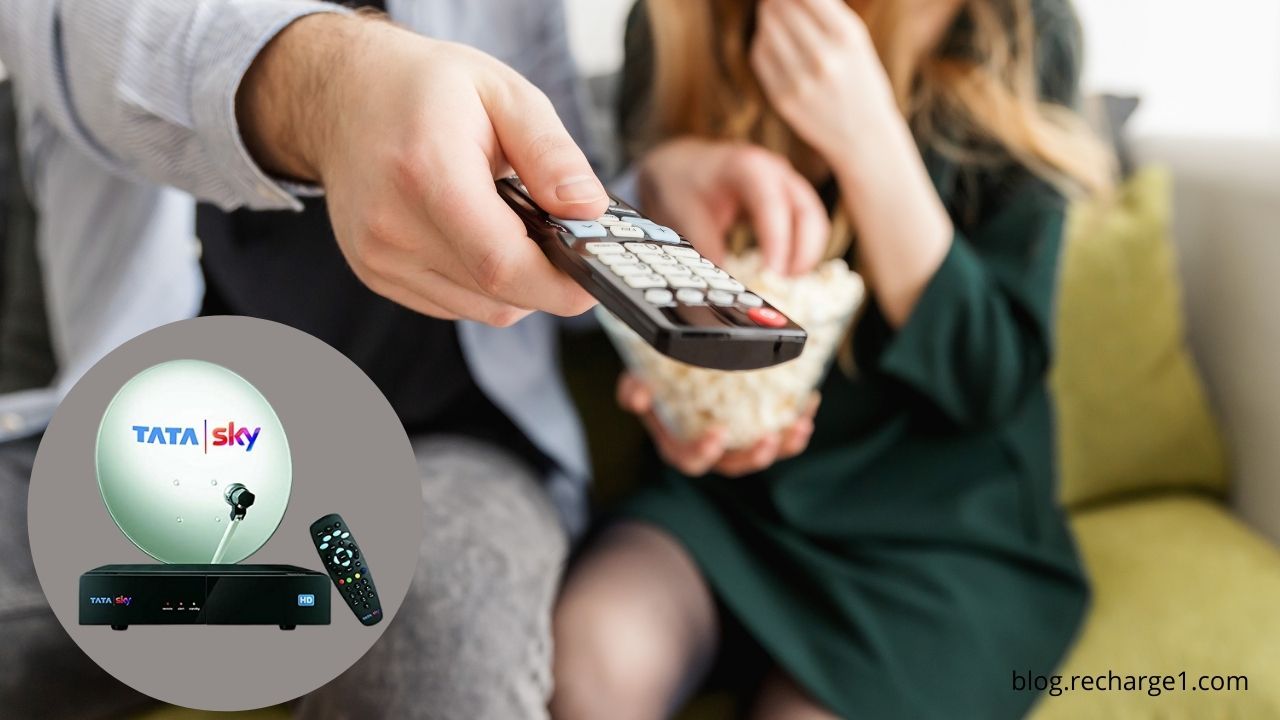 If the user is confused or not sure about the correct recharge plan, so they can simply a small amount to see the correct recharge amount for the annual cashback offer. Users will get the 1-month cashback in their Tata Sky DTH account within 24 hrs.
Note: This Tata Sky annual cashback offer is only available on the recharges which are done through official website or mobile app of Tata Sky. This offer is valid till the year end and recharges done on the activation day of the Tata Sky account will not be eligible for it. Also, users who have annual/semi-annual long duration packs are not eligible for this Tata Sky annual recharge cashback offer.
Tata Sky Online Recharge: Additional Cashback Offers
With the above annual cashback offer, Tata Sky users get the multiple additional cashback offers at Recharge1. So let's check what offers you will get with your Tata sky online recharge as mentioned below:
Instant 100% Cashback/Cash Rewards on your Tata Sky recharge, every time.
Get a chance to win a voucher of Rs 35/- voucher and a Rs 199/- daily and monthly, respectively for the lucky users.
Avail of an additional discount of up to 20% with the available deals.
Also Read: Get Popular DTH Recharge Plans Details of Top DTH Service Provider
100% Cashback on Airtel Digital TV Recharge Plans and offers
How Can I Contact Tata Sky Customer Care?
If you have any concerns/queries/suggestions, so you can easily reach out to the Tata Sky customer care with the help of the below-mentioned numbers:
Toll Free Number: 1800 208 6633
Chargeable Number: 1860 120 6633 / 1860 500 6633