Quick Bill Payment – Make BSNL postpaid bill payment online & Enjoy Hassle-Free Voice/Internet/ Message Services
Bharat Sanchar Nigam Ltd., known as BSNL, is a complete government-owned public sector unit established in 2000. BSNL plays an important role in the Indian telecom industry in this digital era. It understands the Indian user mindset of customized talk time plans, internet usage, and many more. Also, it sorted all troubles of Online BSNL Postpaid Bill payment and offering various ways to pay it with multiple payment option such as Credit Card, Debit Card, Net Banking, UPI, and Wallets at Recharge1- the most trusted online bill payment platform.
Accordingly, the company offers the best suitable BSNL postpaid plans for their users at very affordable or convenient pricing with excellent network connectivity and data services from top to bottom.
How to Make BSNL Postpaid Bill Payment Online?
Go to the Recharge1 website or mobile application
Select Postpaid in the mobile bill payment section.
Enter Mobile Number and Select BSNL as an operator.
Enter the bill amount that you need to pay.
Choose the appropriate mode of payment like Credit Card, Debit Card, Net Banking, UPI, and wallets.
Complete your payment successfully.
Once you are done with the successful payment, you will get a confirmation message with transaction details. With BSNL Postpaid bill payment, you can also avail the facility to make online bill payments for Airtel Postpaid Bill Payment | Jio Postpaid Bill Payment | Vodafone Postpaid Bill Payment | BSNL Landline Online Bill Payment | BSNL FiberNet or broadband bill payment & many more. So, walk with Recharge1.com or download Recharge1 Mobile App to get the perfect point to make Online BSNL Mobile Bill payment online.
Why Choose BSNL Postpaid Bill Payment Online at Recharge1?
Here is some key point to remember before online BSNL Postpaid bill payment that will help you understand why you should choose Recharge1.
Key Points Are:
Quick & Easy to pay.
All payment transactions are instant & secure.
Payment confirmation alerts once you succeed.
24*7 online service platform with no time frame restrictions.
100% Cash Rewards with more offers and benefits.
So, wait no more; Go ahead with Recharge1 to pay online BSNL Postpaid Bill payment before the deadline for such BSNL Postpaid services.
BSNL Postpaid Bill Plan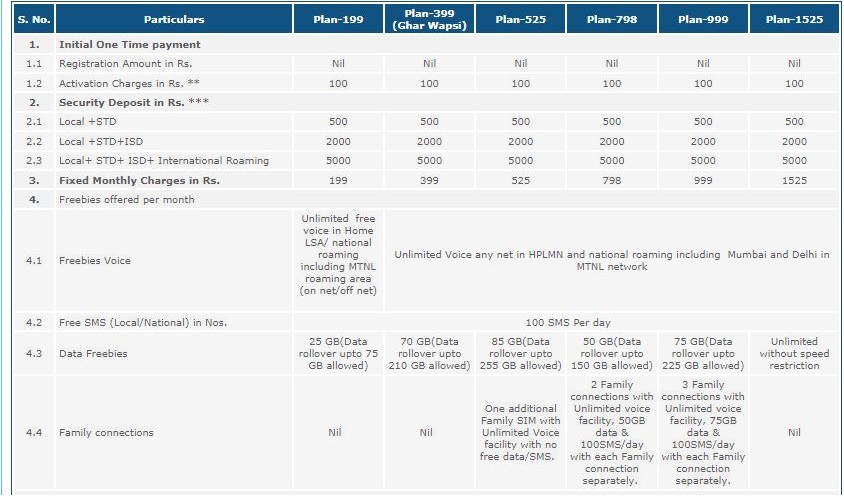 *How to Use 100% Cash Rewards on Online BSNL Mobile Bill Payment?
Yes, enjoy 100% cash rewards on your online BSNL Mobile Bill payment every time. With Cash Rewards, you can also avail of the latest offers for extra savings at Recharge1. Here, some steps to use these rewards mention below:
Once you succeed with your online BSNL postpaid bill payment, you will be rewarded with 100% cash rewards.
On Recharge1 E-Store, You can add any listed product to the cart.
While processing payment, you can use these cash rewards to get an additional discount up to a cap of a maximum of 20%.
You will see the final amount after Cash Rewards uses and the R1 discount on the final payment page.
For Example:
Product A price is Rs 500/- after the R1 discount and also fit for an additional discount of 15%. It means you can use 15% Cash Rewards on Rs 500/- that is Rs 75/-. The final amount will be Rs 425/- that you need to pay, and the product is yours.
To know more about How to use Cash Rewards, Click here
How to Contact the BSNL Postpaid Customer Care?
The customer care number of BSNL Postpaid Customer Care is 1800-180-1503. If you have any queries or need support, you can connect 24*7 to them.
How to Check or View BSNL Mobile Bill Payment Details Online?
Visit the BSNL official website and log in to your account.
Click to Pay My Bills and then click on the view bill.
Now tap on the latest bill to check the bill payment status.